Rockford Area Music Industry, Inc.
Rockford Illinois
Supporting local area music through events, scholarships and music education programs.
2/12/2016 events
Live Music
18th Annual Spring Benefit Tickets
Ticket are available at these locations:
Tebala Event Center, 7910 Newburg Road, Rockford
Select Alpine Bank locations
RAMI Committee members
Click here for online tickets
Single Admission: $15 advance / $20 at the door
VIP Meet & Greet with Bun. E Carlos: $50 (includes entrance to the event)
Table of 4: $100
Table of 10: $250

---
Nomination List for the 25th Annual RAMI Awards Final Ballot
The RAMI membership has selected the following musicians, groups and technicians to appear on the final voting ballot for the 25th Annual RAMI Awards. We would like to compliment the membership on their selections.

We have attempted to contact all of the nominees through email or Facebook private messages. If you are on the list and have not received a notification, please check your Facebook messages (on your band page) and click on message requests or check your email.
Nominees that wish to have a detailed display on the nomination page of the RAMI website, please submit a short bio (500 words or less), a photo (.jpg or .png format) and a song clip in .mp3 format (for musicians and groups) to ramicommittee@ramiawards.com by February 14th, 2016. If you see someone you know on the list, please check with them to see if they received their notification. We would like to have everyone submit bio information for display on the nominations page.
Voting will open February 22nd and conclude on March 19th.
Congratulations to all those selected for inclusion on this years ballot.
25th Annual RAMI Awards Nominees
Acoustic Rock/Folk - Cover Mike Labay
Acoustic Rock/Folk - Cover Minimal
Acoustic Rock/Folk - Cover Paper Airplane
Acoustic Rock/Folk - Cover Sunset Stripped
Acoustic Rock/Folk - Cover Three Good Men
Acoustic Rock/Folk - Original Curt Lewis
Acoustic Rock/Folk - Original Derek Luttrell
Acoustic Rock/Folk - Original Emily Hurd
Acoustic Rock/Folk - Original Kelly Steward
Acoustic Rock/Folk - Original Paul Bronson
Acoustic Rock/Folk - Original Starlite Radio
Blues Barstool Bob Blues Band
Blues Dan Phelps
Blues Harpo's Revue
Blues Justin "Boots" Gates
Blues Lizzi Neal Band
Christian/Gospel Carl Hanserd and Friends
Christian/Gospel Here and Now (St. Mark Lutheran Church Praise Band)
Christian/Gospel Paul Hieser
Christian/Gospel Stan Riley
Christian/Gospel Tania Nicholson
Country/Bluegrass Back Country Roads
Country/Bluegrass Jamie Campbell & the Redneck Romeos
Country/Bluegrass Olivia Dvorak
Country/Bluegrass South Bound
Country/Bluegrass Southern Charm
DJ DJ Jason Mendeloff
DJ DJ Maclin
DJ Vic Monsta
Female Lead Vocalist Emily Hurd
Female Lead Vocalist Holland Zander - The Sensatons
Female Lead Vocalist Kelly Steward
Female Lead Vocalist Melissa Ridgeway (Sweet Lucy)
Female Lead Vocalist Olivia Dvorak - Singer/Songwriter
Funk/R&B Can't Touch This
Funk/R&B Goodwill Dynamite
Funk/R&B Mr. Big Stuff
Funk/R&B The RED & Play Ray Players
Funk/R&B Whalebone
Hard Rock/Metal - Cover Desolation Row
Hard Rock/Metal - Cover Hindsite
Hard Rock/Metal - Cover Pulse 18
Hard Rock/Metal - Cover Rat Baxter
Hard Rock/Metal - Original Bareknuckle Bullseye
Hard Rock/Metal - Original Beyond Threshold
Hard Rock/Metal - Original MODiFiRE
Hard Rock/Metal - Original On My Six
Indie/Alternative Kelly Steward and the Restless Kind
Indie/Alternative Miles Nielsen and the Rusted Hearts
Indie/Alternative My God the Heat
Indie/Alternative Sons of Many Bitches
Indie/Alternative Taboo Blah Blah
Latino Banda Aires de Guanajuato
Latino Dragones
Latino Escape
Lighting Technician Dave Timm
Lighting Technician Geoff Carmichael
Lighting Technician Jason Heiden
Lighting Technician Laura Walton
Lighting Technician Steve Knaack
Live Sound Engineer Colin Edmison
Live Sound Engineer Russ Kutak
Live Sound Engineer Ryan Tomkus
Live Sound Engineer Steve Peek
Live Sound Engineer Troy Oakley
Male Lead Vocalist Arik Jenkins - Can't Touch This
Male Lead Vocalist Dan Currington - Raised on Radio
Male Lead Vocalist Miles Nielsen - Miles Nielsen and the Rusted Hearts
Male Lead Vocalist Pat Doherty - Men of Our Times
Male Lead Vocalist Scotty Von Blazin - Sunset Strip
Oldies/Classic Rock Dirty Fishnet Stockings
Oldies/Classic Rock Fresh Hot Fritters
Oldies/Classic Rock Pablo & the Rhythmix
Oldies/Classic Rock Shifty Shafer
Oldies/Classic Rock The Crave
Pop Prime Time Live Band
Pop Radio Stars
Pop Sweet Lucy
Pop The Sensations
Pop The Smokes
Rap/Hip Hop Artoffact & Uno
Rap/Hip Hop The Last Wordbender
Rap/Hip Hop Xen
Recording Studio Gray Angel Studios
Recording Studio Midwest Sound
Recording Studio PlayRay Productions
Recording Studio Snapshot Music
Stage Hand/Rigger Bruce Woodrow
Stage Hand/Rigger Chuck Whitmore
Stage Hand/Rigger Danielle Craig
Stage Hand/Rigger Jacob Calhoun
Stage Hand/Rigger Jaime Veldman - Sunset Strip
Stage Hand/Rigger Rick Abrams
Stage Manager Jay Samp
Stage Manager Laurie Oliver
Stage Manager Mark Ingraham - Shifty Shafer
Stage Manager Ron Holm
Studio Sound Engineer Daniel James McMahon
Studio Sound Engineer Ed Dulian
Studio Sound Engineer Jeramy Engler
Studio Sound Engineer Mossy Vaughn
Studio Sound Engineer Zach Stass
Traditional Jazz Firelight Dimmers
Traditional Jazz Frank Calvagna
Traditional Jazz Groove Hotel
Traditional Jazz Little Big Band
Traditional Jazz Mary J Harris
Tribute Band Pistol Grip Pump
Tribute Band Raised on Radio
Tribute Band Sunset Strip
Tribute Band Tattoo You
---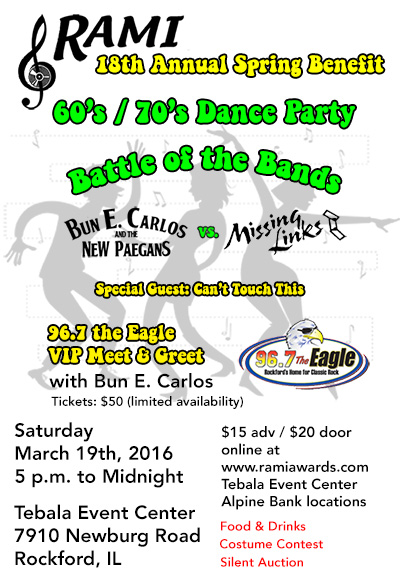 ---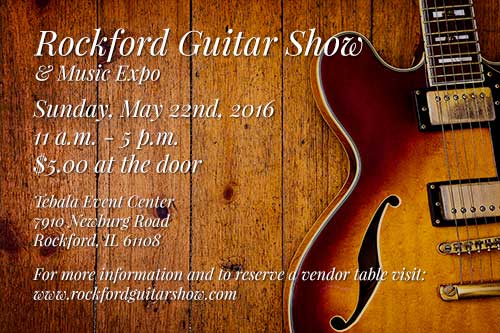 ---
Sarah Anderson Receives a RAMI Young Music Scholarship to the Music Academy in Rockford

The RAMI's presented a RAMI Young Artist Music Scholarship to the Music Academy in Rockford to Sarah Pearl Anderson.
Sarah was born deaf in an orphanage in China. After coming to Rockford to live with her adoptive family, a local doctor donated his services to perform surgery on Sarah when she was a toddler that restored her hearing. Her doctor recommended Sarah to the Music Academy believing that learning the violin would help her refine her hearing and speech skills.
The RAMI's are honored to help be a part of Sarah's future music education and have awarded her the scholarship to help cover the cost of a year of tuition at the Music Academy. In the spirit of the founder of the RAMI's, Gary Wilmer, the RAMI's continue to strive to support music scholarship and education programs in the Rockford and surrounding area. For more information on RAMI programs.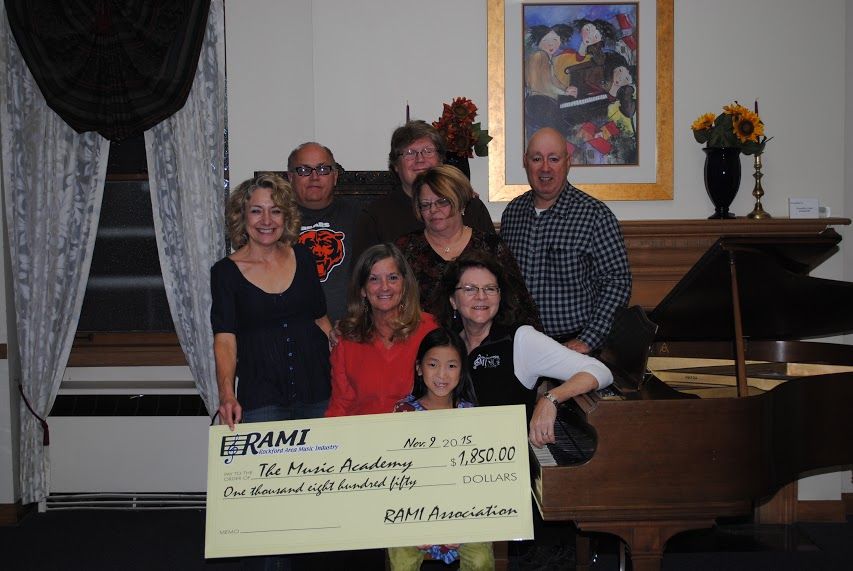 ---
Tracy Silverman
2010 Outstanding Achievement Winner
---
The RAMI Organization
Each year the RAMI organization hosts several events to help fund the Gary S. Wilmer RAMI Music Scholarship and to promote the local music community. Our premier event is the RAMI Awards Ceremony which is held in April each year. The RAMI Awards recognize and celebrate the efforts of groups and individuals who have involvement in the local music community. Other events include a benefit, held in March each year, featuring some of the premier retro/pop bands in the area.
Upcoming RAMI Events
4/22/2016
25th Annual RAMI Awards
Tebala Event Center

---
---
Support the RAMIs